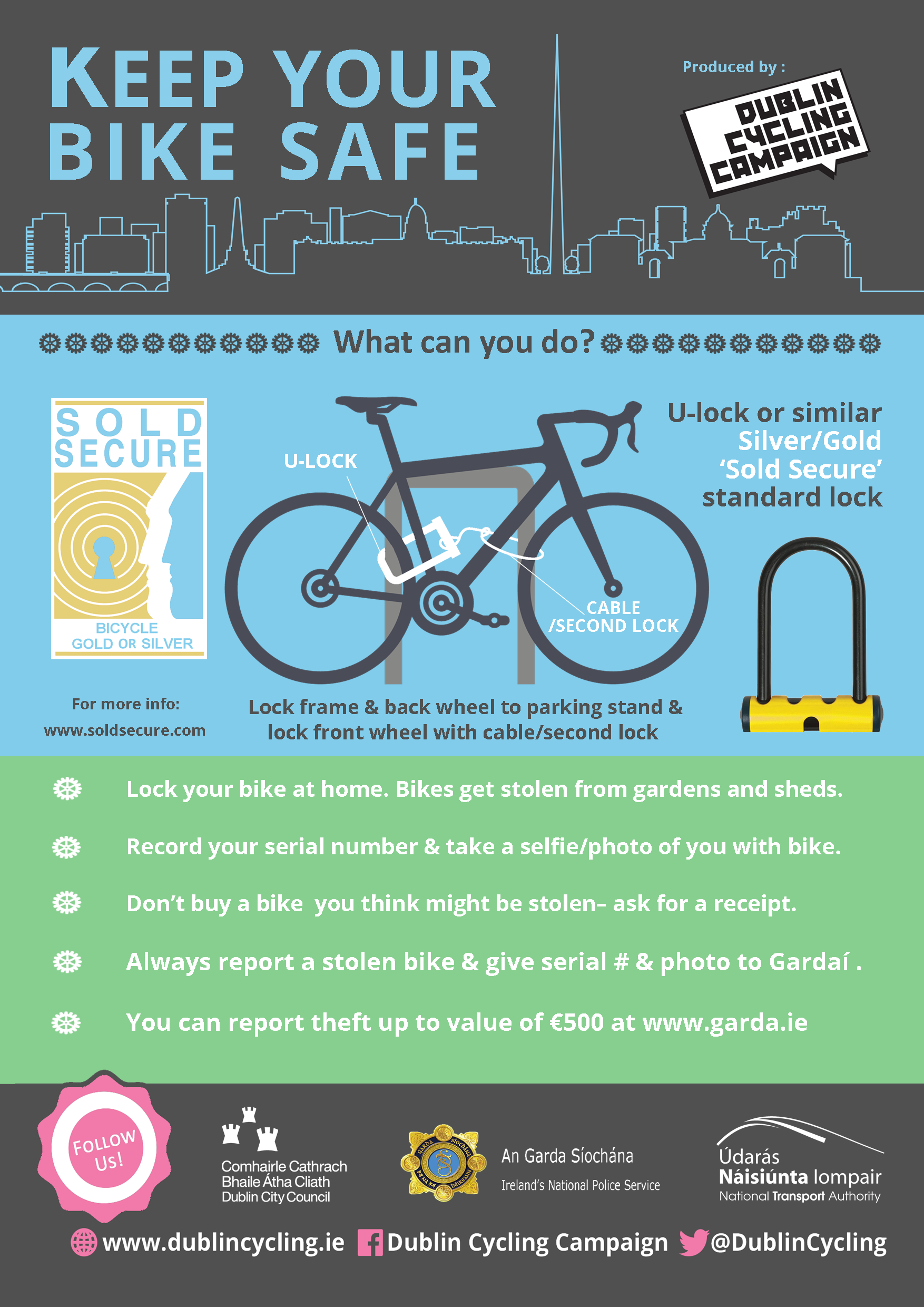 Spend money on a bike lock cyclists or pay the price - Bike Theft Working Group.
4,950 bikes reported stolen in Dublin in 2014, up from 1,873 in 2008.

66% of bikes stolen in Dublin are locked using easy-to-cut locks and chains.
Cyclists need to use better locks and lock their bikes when at home to avoid being victims of bike theft according to a Bike Theft Working Group that has been set up through Dublin City Council.