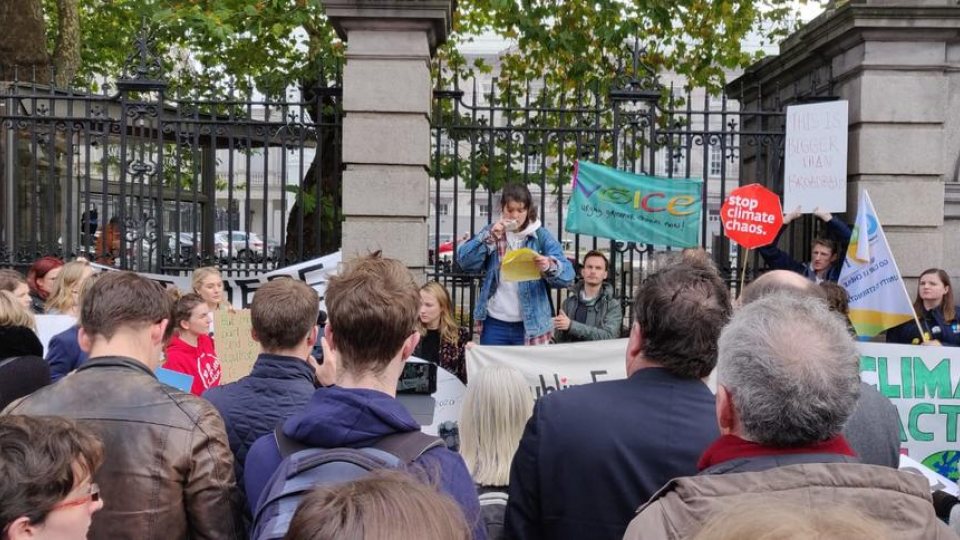 TD Lobby Day - 'Rise for Climate, Jobs & Justice'
Wednesday, December 5, 2018
Buswells Hotel, Molesworth Street, Dublin 2
The Stop Climate Chaos coalition will be hosting a lobby day of TDs on Wednesday 5th December from 9am-8pm in Buswells Hotel, right opposite Leinster House.
This will be an opportunity for you to meet one of your local TDs face-to-face and:
Tell them that we need Climate Action Now
Ask them what they are doing or plan on doing to ensure Ireland meets its climate targets to keep us below a 1.5C rise in temperature since pre-industrial levels
Push them to pressurise their party leader to take the steps we know need to be taken in order to avoid climate chaos
Sign up for updates from Stop Climate Chaos as more information will be sent out soon. Please also tick volunteer box if you would like to help out on the day.
The focus of the day is the challenges and opportunities for Ireland in the rapid and just transition to a carbon free future that is now imperative. The Government has set a national transition objective of an 80% reduction in emissions between transport, energy and buildings and carbon neutrality for agriculture by 2050.
When releasing their Special Report in October, the Intergovernmental Panel on Climate Change (IPCC) said: "Limiting global warming to 1.5ºC would require rapid, far-reaching and unprecedented changes in all aspects of society."
Transport contributes massively to Ireland's greenhouse gas emissions but there is scant evidence that any serious actions to decarbonise everyday travel is underway on the scale required to meet international commitments. Cyclist.ie will be participating on the day offering cycling as a real solution to transport climate pollution reduction through the #Allocate4Cycling campaign.
Read more here.
Cyclist.ie are a member organisation of the Stop Climate Chaos coalition since 2016.