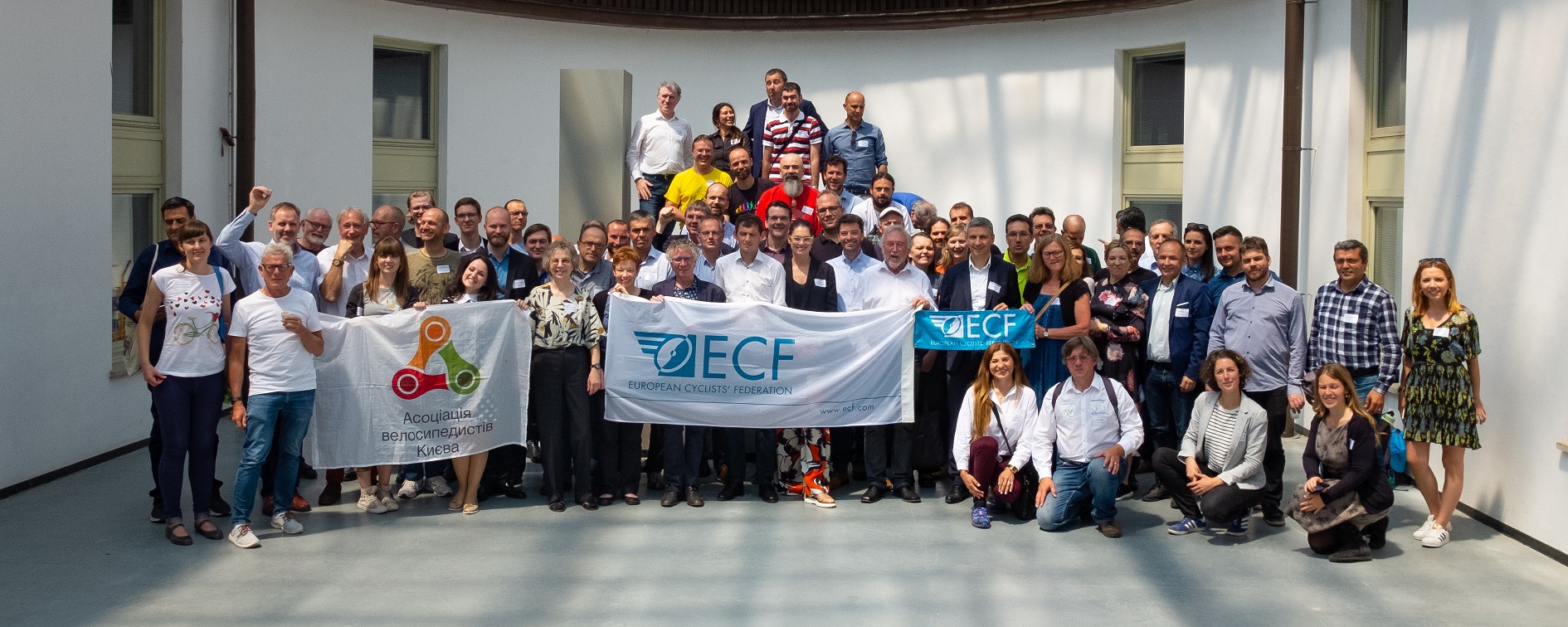 European Cyclists' Federation AGM, Brussels, 17-18 May 2019 – Delegate Sought
Extremely short notice, but we are looking for one of our members to attend the AGM of the European Cyclists' Federation (ECF) taking place in Brussels next week. An outline of the event can be seen here. Dublin Cycling Campaign and subsequently Cyclist.ie have been members of ECF for over 20 years, and we are keen to remain plugged in so as to be continuously learning from and sharing experiences with our European campaigning colleagues. DCC / Cyclist.ie can cover basic expenses (travel, accommodation and event fee) if we find the right person to attend.
The ideal representative is (i) a paid-up member of DCC / Cyclist.ie, (ii) has a good knowledge of cycle campaigning activities at home here, (iii) is keen to learn from cycling advocates within ECF, and (iv) is a good sociable merchant and networker! If you are free and fit the bill, contact damien.otuama[at]antaisce.org / Mobile 0872840799 by Sun night 12th May for more information!
Pictured above are attendees at the 2018 ECF AGM in Milan.
News Item
Thursday, 9 May 2019 (All day)