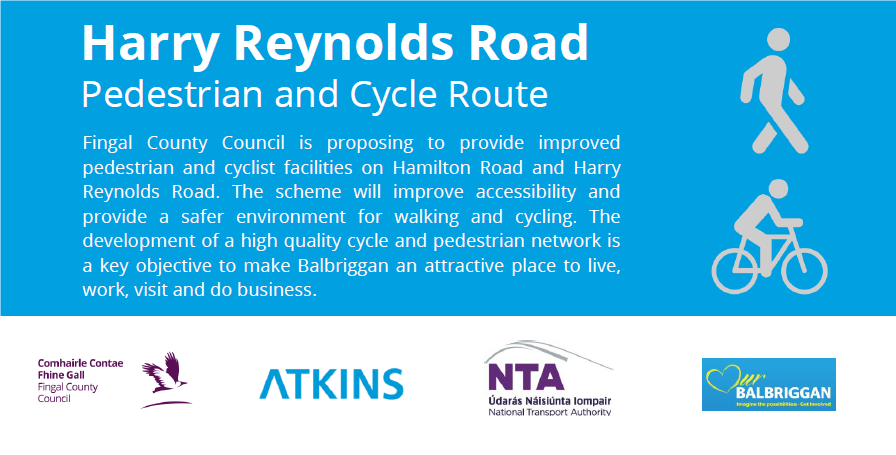 Harry Reynolds Road Cycle & Pedestrian Route, Balbriggan - Campaign Submission
Dublin Cycling Campaign made a submission today to Fingal County Council in regard to its proposals for a cycle and pedestrian scheme in Balbriggan, County Dublin. The proposals can be seen here.
Overall we are strongly supportive of the aim of the proposal - that is, to improve  the quality of the cycling environment linking a number of educational and community facilities in the centre of Balbriggan - and we commend Fingal County Council on the initiative and for much of the design.
However, we think that there are important aspects of the design which significantly lower the overall quality of the proposed facility. In particular, there are elements which give rise to an inconsistent facility design and difficulties in regard to how people on bikes will interact with pedestrians especially at crossing points.  
Overall, we do not think that the proposed design is meeting all of the five main requirements for cycling as per the NTA Cycle Manual: 
Road safety 

Coherence 

Directness 

Attractiveness 

Comfort 
You can read our full submission below.
Submission

2019_12_19_-_harry_reynolds_rd_balbriggan_fingal_dcc_submission_final.pdf
Thursday, 19 December 2019 (All day)