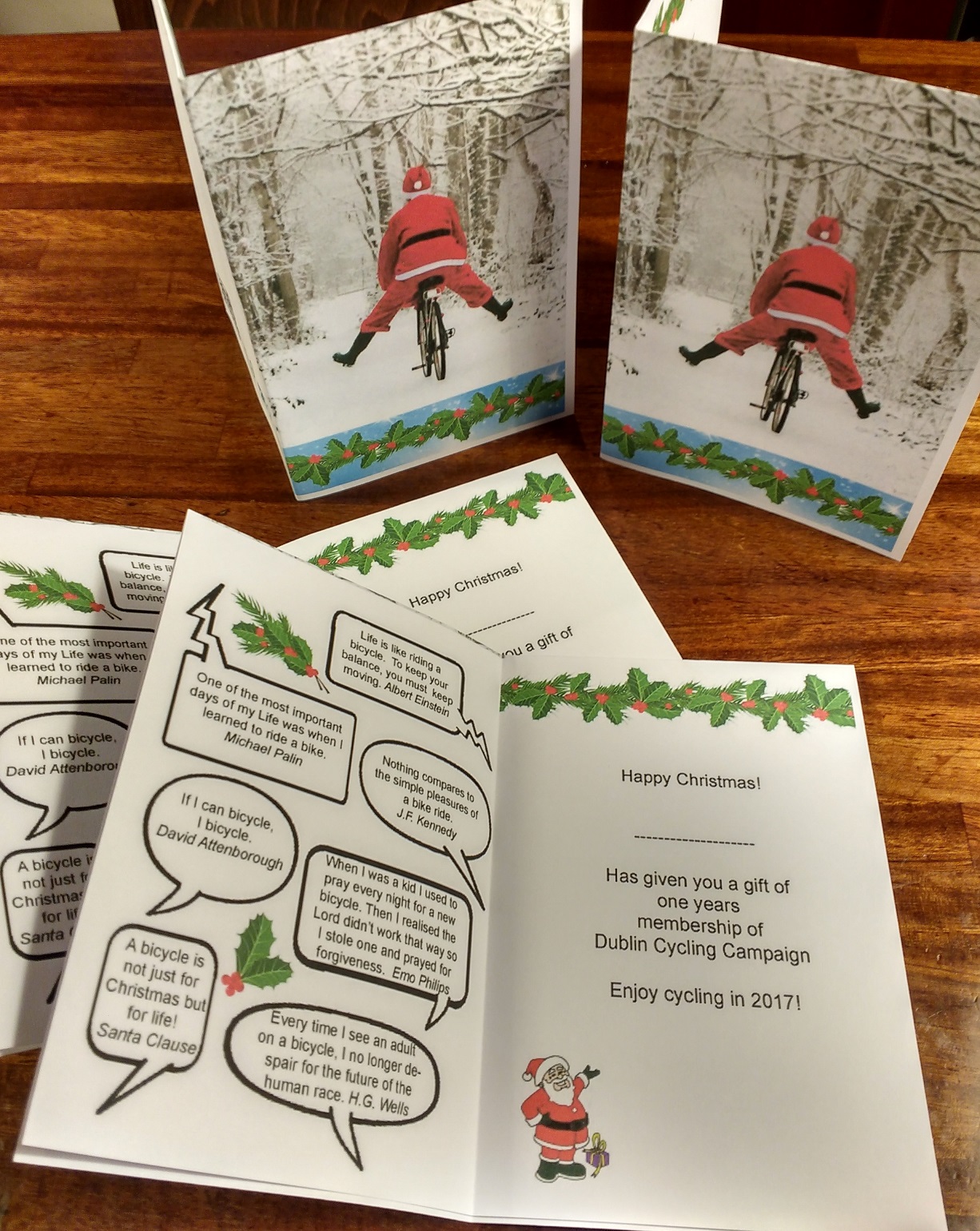 Nice Gift for a Cycling Friend - Campaign Membership
If you are scratching your head wondering what to buy a cycling friend this festive season, scratch no more! We have lovely Dublin Cycling Campaign Gift Membership Cards hot off the press.
Featuring quotations by famous individuals on why bicycles are simply fabulous, the cards are the perfect present for your cycling loved ones. You - and they - will also gain that fuzzy warm feeling from supporting the Campaign as it helps to make Dublin a far finer cycling city.
We'll have the Membership Gift Cards available at our (unmissable!) Bicycle Christmas Party on Saturday 10th December and at our December monthly meeting on Monday 12th.
If you cannot attend either of these events but would like to get your hands on the cards, then email membership@dublincycling.ie (not later than 16th December) with your request. Cards cost €20 for one year's membership. Do please spread the word that these cards are available. Thank you.
Wednesday, November 30, 2016