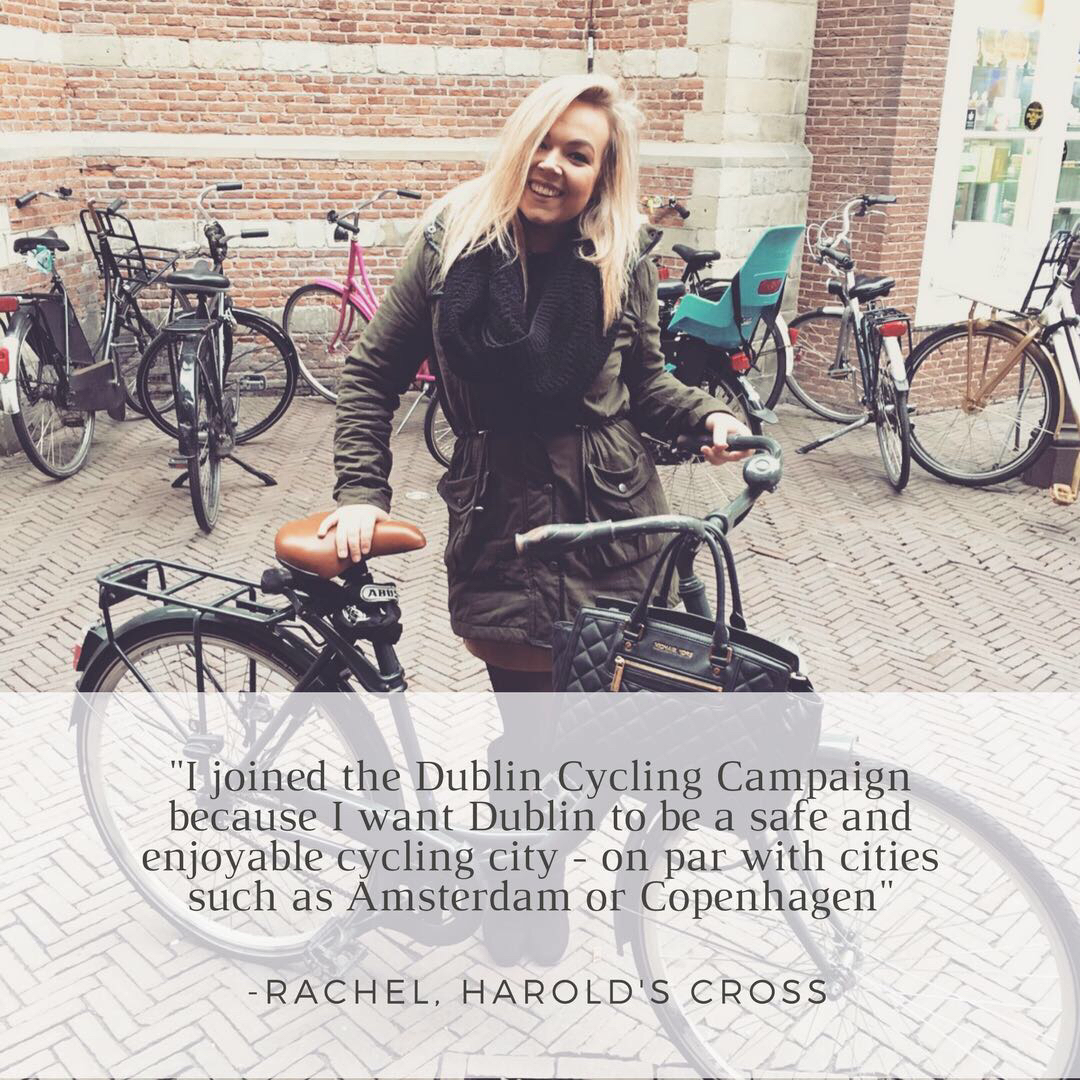 Send us your testimonial and help us spread the message!
Hi guys, I hope you're good! My name is Rachel and I've been a member of the campaign since August this year. I have joined an action group within the Campaign and I've been trying to think of ways to increase member growth.
I came up with the idea to create testimonials to push out via our social media channels. As someone who works much of the time online and on social media, I find that testimonials really resonate with people. My idea for the campaign would be to post a graphic (probably on a weekly basis) on Facebook, Twitter, and Instagram, that includes a picture of a member either with their bike, or in their gear (a helmet will do!) and a quote from the member telling us why they joined the Dublin Cycling Campaign.
I feel that these would add a personal touch to the campaign, that prospective members would see who we are, and why we joined, and that may prompt them to join too. Perhaps we can promote some of these posts, to try and reach an wider audience.
If you are interested in getting involved, please send one or two lines of text explaining why you joined the campaign, accompanied by a picture of yourself with your bike or in your gear, to rachelbyrne91@gmail.com.
I will make the graphics, and if you wish, I can run them by you before they are posted on our channels. I have made an example above to give you an idea what they will look like. Looking forward to receiving your emails! See you all soon, Rachel
News Item
Thursday, 5 October 2017 (All day)