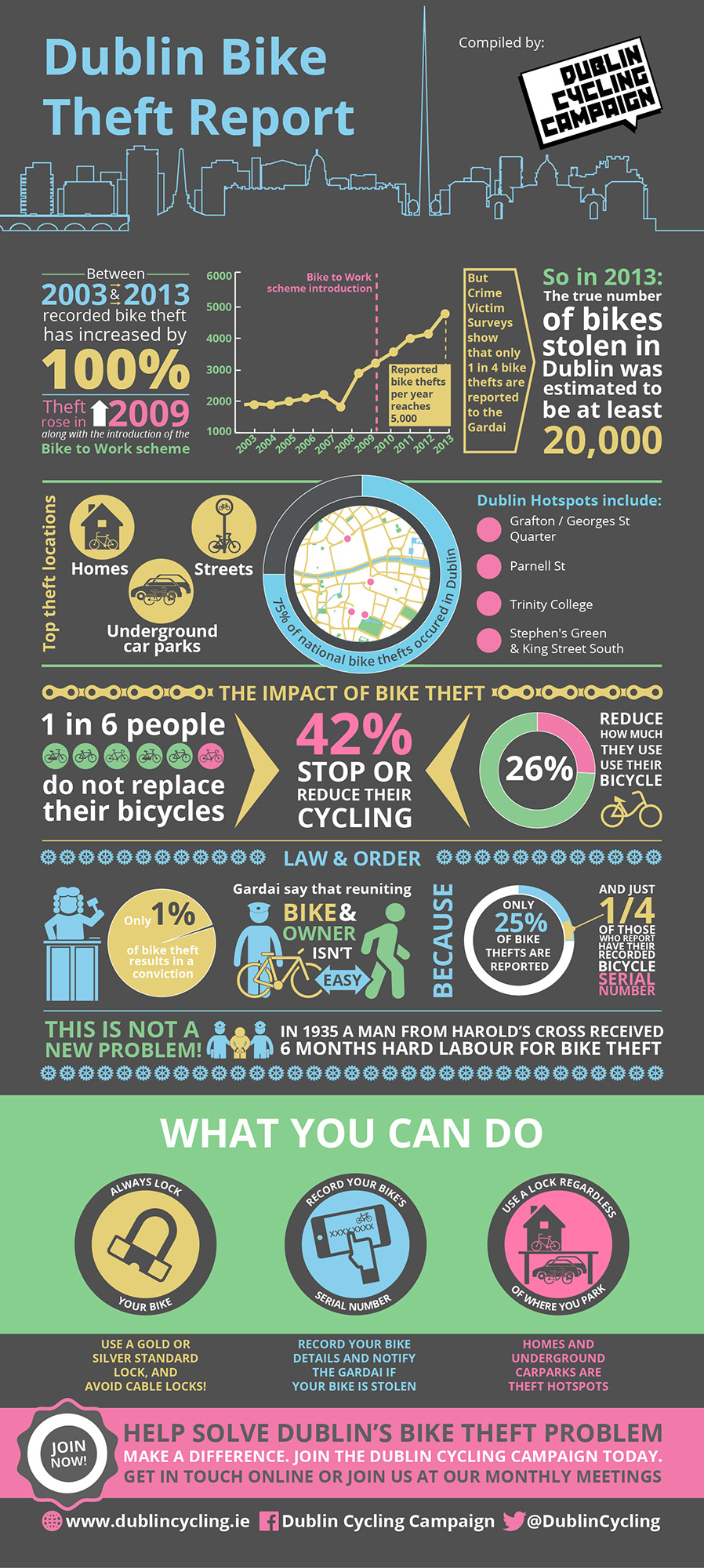 Bike Theft Survey Results
The images above give a summary of the results of the Bike Theft survey we conducted in December 2014. Over 1500 people completed the survey and of these over 1000 had had a bicycle stolen in Dublin in the last 5 years.
Some of the key points from survey:
1 in 6 (17%) who have a bike stolen don't replace their bike
A further 1 in 4 reduce the amount they cycle following their bike being stolen
Over 40% of stolen bikes were locked with a cable lock
Underground car parks and homes are as bad as streets for theft.
Using the data we gathered from the survey we have now got agreement from the Gardai, NTA, City Council Planners, City Councillors, Bike shops and Web sites to work on a project, co-ordinated by the Cycling Campaign, to tackle bike theft.
This is just one example of the how campaigns that we run can improve the cycling experience in Dublin. It all relies however, on people taking personal responsibility for changing things. The more people we have involved, the more we can do.
News Item

dublincycling.ie_bike_theft_survey_results.pdf
Thursday, 7 May 2015 (All day)