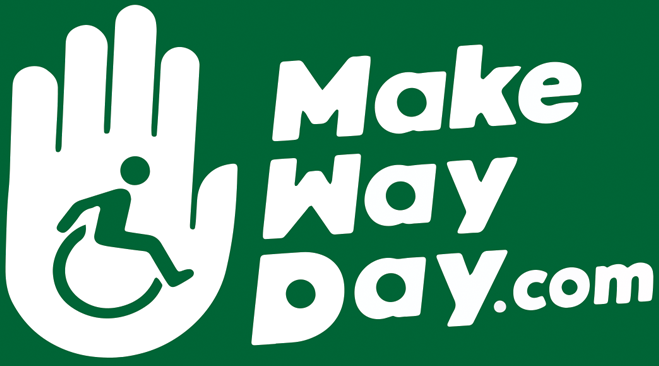 Dublin Cycling Campaigns supports Make Way Day
Make Way Day is an initiative of the Disability Federation of Ireland and is all about highlighting obstructions on footpaths for people with disabilities.
Dublin Cycling Campaign is fully supportive of the initiative which draws attention to the need to keep footpaths unobstructed, particularly of cars parking (thoughtlessly / illegally) on paths, sandwich boards and other objects. It has parallels in ways to the 'free the cycle lanes' campaign which our colleagues in I BIKE DUBLIN organise - see https://www.dublincycling.com/events/standing-line-i-bike-dublin.
From the perspective of locking bicycles, do please ensure that bicycles locked to cycle stands or posts do not obstruct footpaths (especially narrow ones), are locked securely, and won't fall over if tipped into by a pedestrian - and if you do see a bicycle fallen over on the path and blocking the way for those with mobility difficulties, you might just pick it up. Thanks.
For more information on the campaign and to get involved, see the Make Way Day website.
News Item
Wednesday, 26 September 2018 (All day)