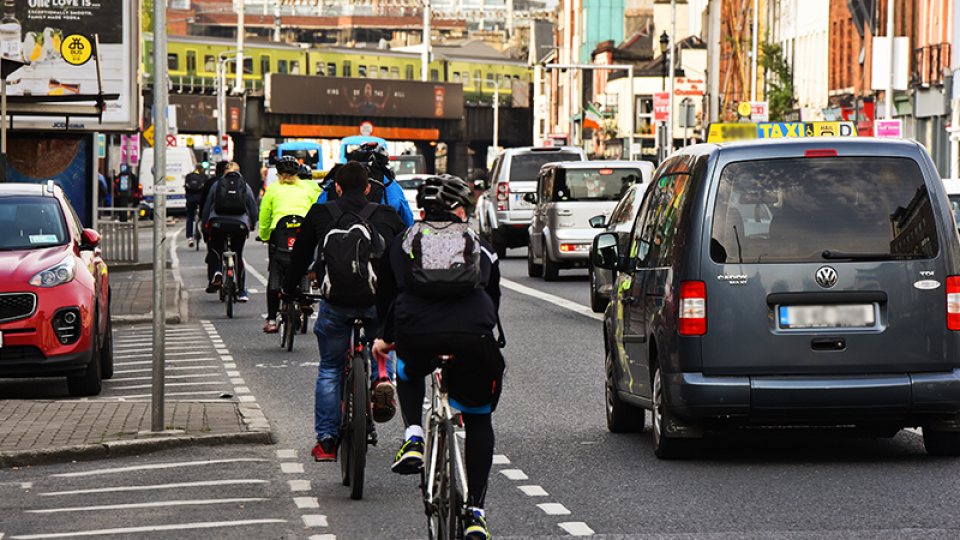 New Overtaking Law a Step in the Right Direction
Dublin Cycling Campaign welcomes today's announcement by Minister Shane Ross of new laws designed to improve safety for people who cycle on Irish roads.
The new laws will focus specifically on drivers who overtake cyclists dangerously and will result in steeper penalties for drivers than the existing laws for dangerous overtaking.
Today's announcement comes as a result of a long, dedicated safety campaign by Wexford man Phil Skelton, whose Staying Alive at 1.5 campaign aimed to create a specific safe overtaking distance for cyclists. While Minister Ross' original safe overtaking distance law was ultimately rejected by the Attorney General, the new Dangerous Overtaking of a Cyclist law is a welcome compromise.
The new law will mean nothing without enforcement by An Garda Síochána, however, and we hope that the Garda Roads Policing Unit will be able to dedicate greater resources to protecting people who cycle. Police forces in nearby jurisdictions, such as West Midlands Police, frequently run "Close Pass" operations where police officers on bicycles target, and then either educate or penalise, drivers who overtake them too closely.
In addition to active policing operations, we hope the new legislation will result in Gardaí being more willing and able to accept video footage from cyclists who have been overtaken dangerously. Many people who cycle, especially those who commute by bike, have started recording their journeys on helmet- or bike-mounted cameras, usually as a result of frequent near-miss incidents.
Kevin Baker, Chairperson of Dublin Cycling Campaign, says: "The new overtaking law is a step in the right direction and we welcome today's announcement by Minister Shane Ross. We want cycling to be safe, attractive, and normal for as many people as possible. An Garda Síochána needs to be given the resources to enforce the rules of the road as part of reducing road danger."
Louise Williams, Vice Chairperson of Dublin Cycling Campaign, says: "Improving driver behaviour is important, but it is only a small piece of the overall puzzle. We are also in urgent need of improved cycling infrastructure which physically separates people on bikes from fast-moving motor traffic. Shane Ross and the Department of Transport are the only people who can provide the funding for such infrastructure. We are calling for more funding for cycling as a priority."
---
News Item
Monday, November 11, 2019