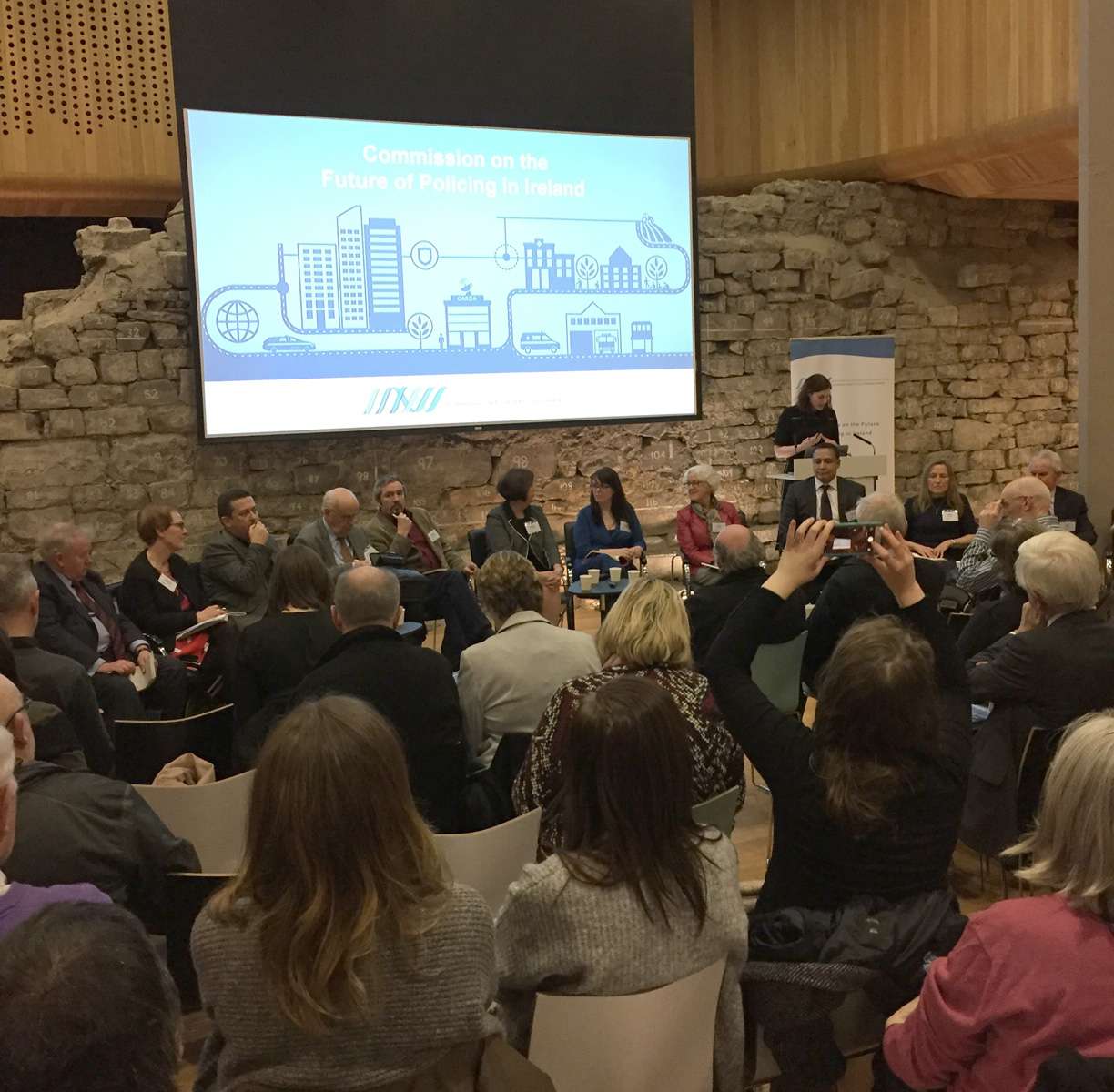 The Role Of The Irish Police & The Health & Safety Of People Who Want To Cycle
The Commission on the Future of Policing in Ireland held a public meeting in Wood Quay on Monday the 22nd of January.
It was described as a town-hall style event and they were "particularly interested in hearing from organisations which are based in Dublin and work with vulnerable groups or represent community interests, including the business community."
As well as having an opportunity to voice what could be improved or changed, everyone was invited to make a written submission through the website
http://www.policereform.ie
The Dublin Cycling Campaign's submission is titled "The Role Of The Irish Police & The Health & Safety Of People Who Want To Cycle". It identifies issues regarding Community Safety, Bicycle Security, Accountability, Equality, Understanding The Needs Of Vulnerable Road Users, Supporting Cycling And Improved Quality Of Life, Keeping People Who Cycle Safe From Abuse, and Upholding Laws That Protect People Who Cycle.
The primary recommendation was for An Garda Síochána to enforce current road traffic legislation which protects vulnerable road users. Additional recommendations included the need for more resources, greater use of technology, improved provision for public to submit evidence of violations, the potential for the use of social media as a tool for outreach, greater understanding and knowledge of the law. The submission suggested that there should be a focus on safety, not on protective equipment, that the guards need to get cycling too. And that more is needed to protect people from intimidation and assault. The concluding recommendation was to learn from countries where cycling is a healthy, safe option.
The Dublin Cycling Campaign looks forward to seeing how all the submissions will be distilled and compiled into a final report.
If you are interested in learning more and getting involved with issues regarding enforcement, there is a new group set up within the Campaign. Aim Group #2 - Improve public policies and law enforcement for the benefit of people who walk and cycle.
https://www.dublincycling.com/cycling/strategic-plan-2017-2020
Please email info@dublincycling.ie to get involved.
Submission
Tuesday, 6 February 2018 (All day)